Healthcare Equipment Maintenance Management Software
Today, healthcare and medical centers are using CMMS systems to operate their maintenance services of medical equipment and machines. In this digital era, most healthcare facilities depend on medical devices for delivering quality services to patients. Moreover, the growth of the medical industry is affected by the performance of medical equipment. Therefore, preventive maintenance of medical devices must for looking after healthcare equipment. Service CRM is the best healthcare equipment maintenance management software to automate preventive maintenance processes in the medical industry.
Have a glance at the importance of Healthcare Equipment Maintenace Management Software for maintaining preventive maintenance services effectively:
1) AMC Management System Regulates Maintenance Services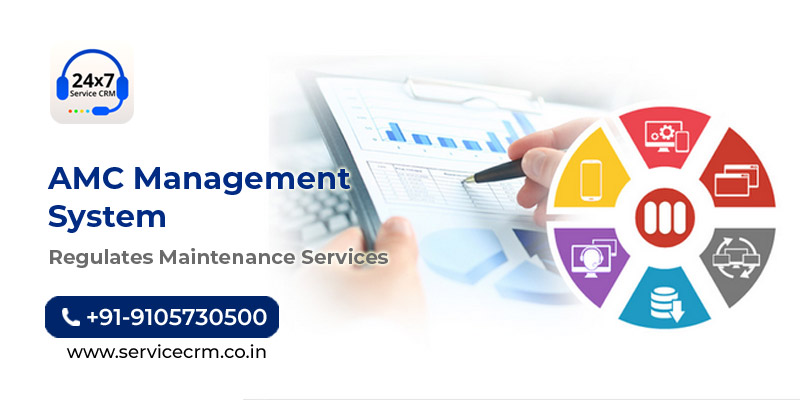 Generally, the hospitals and clinic centers are facing problems in managing AMC, PMC, and CMC contracts in the healthcare industry. AMC management software for medical devices helps in managing AMC, warranty contracts, and preventive maintenance contracts with maintenance services. AMC maintenance software can handle customer routine services efficiently, and the service provider can analyze pending services and assign the tasks to the concerned field engineers throughout the organization. On the other hand, the field service executive ensures hassle-free maintenance services in the hospitals to gain maximum customer satisfaction through Service CRM software.
2) CMMS system Allows You to Access Data Anytime Anywhere
In the current business scenario, the computerized maintenance management system helps in capturing customer data and job history along with medical machine details on the centralized database. Service CRM is the best cloud-based software that allows you to access the data anytime, anywhere with a single click. However, CMMS helps in the modernization of the healthcare industry to improve customer services, reporting, employee monitoring, and automate workflows in the organization. Medical equipment service software can streamline customer services and field service operations at your fingertip on the same dashboard.
3) Field Service Management System Helps to Operate Field Operations
Every medical service provider wants to provide quick and prompt services for delivering high customer satisfaction in the medical industry. So, the service providers need CRM software for medical equipment maintenance to operate your field service operations and field service engineers simultaneously. No need to panic about it. Service CRM is the best field service management software for medical devices for job scheduling, tracking, and dispatching effectively. The service provider can schedule or re-schedule preventive services accordingly and ensure maintenance of medical equipment on time. The service manager can easily optimize the performance and attendance of the service team through the reporting system of the CRM solution.
4) Improve Productivity through Inventory Management Software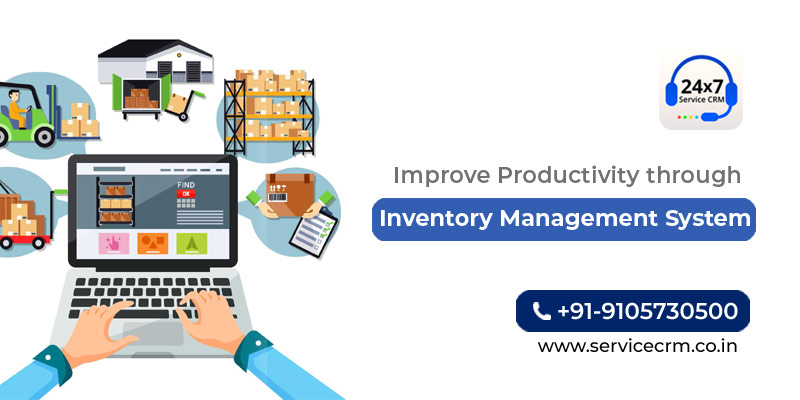 The healthcare service software is the best CMMS solution that manages all aspects of inventory management of medical devices, facility equipment, and biomedical equipment in the company. With the help of service CRM, the service team manager examines inventory/stocks through stock and sales reports. The centralized database within service management software for medical equipment provides a 360-degree view with the ability to easily search for equipment and accompanying information such as purchase date, sale date, balance payments, warranties, repair history, and more. Hence, save time and eliminate delays caused by emergency breakdowns and unavailable inventory with the help of a Service CRM solution.
Conclusion
Hence, Service CRM is the best healthcare equipment maintenance management Software to manage maintenance services, schedules, streamline work orders, and healthcare facilities also benefit from the centralized database.
Book a free demo and get 7 days free trial of Service CRM Software Now.
Call Now - +91-9105730500 for Book Free DEMO of CRM Solution.
For more information visit: https://www.servicecrm.co.in
---
---
Designed for your industry
Select a category below to learn about Wintac's industry-specific features:
---
We're Trusted by Clients Across Industry Verticals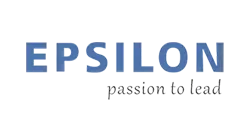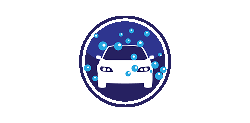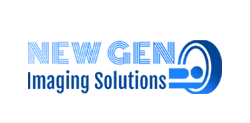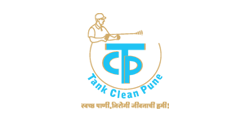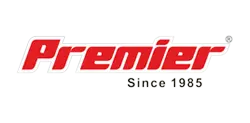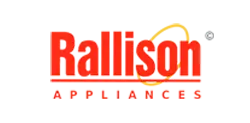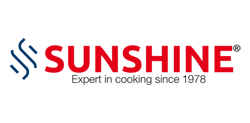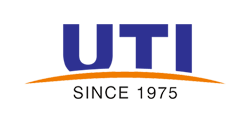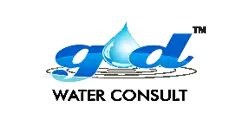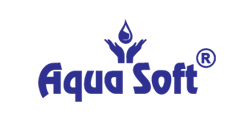 Your Solutions are Here!
Whether you're an electrician, plumber, builder, HVAC technician, locksmith, landscaper, or handyperson, gets best solution with FSM Software.
---
1
Contact us
Feel free to contact us 24*7
Ready to try Service CRM, Please fill out the form below
---
Bring your service business, at one place.