Why Do IT Businesses Need IT Service Management Software?
Companies are becoming more dependent on internal IT organizations to provide business-critical functions and services in the present business environment. As IT functions are becoming more integrated into daily company operations, increasing numbers of IT organizations are choosing to implement IT Service Management Software (ITSM) best practices.
Implementing ITSM methods creates an environment that well-run IT Department Companies need to prosper into 2023 and even beyond that is backed by a solid service mentality, genuine business knowledge, and an increased time to market.
Implementing an efficient ITSM framework has become a necessity for numerous business managers. This is because it allows for balancing business goals, corporate objectives, and client requirements.
This is not an easy task when you consider that ITSM is a major supporter of every IT application and service.
Fortunately, well-designed frameworks provide companies with a solid base to build ITSM strategies. It also increases the benefits of services as well as support and process.
Let's see the ways.
What Is ITSM?
ITSM simply refers to IT Service Management Software.
It's a platform that lets companies control and offers top-quality IT products and services to their customers within the company, as well as their employees. This allows companies to meet their internal IT requirements easily and swiftly.
ITSM platforms ensure that processes, people, and technologies-related equipment and systems within the company are aligned to the company's benefit.
Unique Reasons IT businesses need IT Service Management Software:
There are different reasons why IT Service Maintenance Management Software is required that are as follows:
1. Improved Efficiency
IT Service Management software provides different components which help an organization maximize its resources.
2. Increases employee and company productivity
When operations are running smoothly, it will be evident that your employees' productivity is rising. The policies and guidelines of IT service desk management software offer IT managers a benchmark for evaluating the following:
(I) The efficiency of team members
(II) The services' performance
Another benefit of a well-organized service management process is that you'll be able to have an official procedure for responding to an incident procedure. This will help:
(I) Reduce the average response time to an incident
(II) Reduce the average time to restore during a time when an interruption in service does occur
3. Enhance Accountability in Business Functions
Business functions are the tasks performed by an organization. They are often divided into core tasks, which generate revenue and support functions that aid and simplify the primary functions. It is an essential support function for most companies, particularly those in which IT has implemented ITSM to match its actions with business.
IT service management entails the development of procedures to monitor activity on the network of the organization as well as the IT infrastructure and detect violations of security policies for the company.
4. Minimizes Risk
If a company implements changes, the risks that come with every change are very high, especially if the change isn't properly implemented, tested, or communicated to employees and the business.
Through services management in place, the chance of major interruptions to services or business is significantly diminished. The established policies, procedures, and roles cooperate, providing clear communication to stakeholders and customers during all stages of the transition management phase.
5. Provides oversight and control for IT-related operations
In a reactive model, any IT professional may be charged with solving any problem raised, and several people could modify an initiative. This can lead to confusion over what is important, who's in charge and how and appropriate levels of service, who has the authority to make decisions, and how the team should interact in resolving issues.
Features to Look for in an IT Service Management Software
Check out below:
1. Automation Workflow and Support
Naturally, the installation and setup are crucial in any IT tool for service. You're looking for an ITSM solution that can assist your processes and operate within the framework of your company.
The most important is the automation workflow and support in It management software. To complete the task more efficiently good management software is required.
In addition, it can aid in resolving problems and tickets in your organization and fulfill its function as a change management tool.
2. Flexibility
Another major feature of a reliable ITSM is its adaptability. It means that, even from the beginning, you can easily set your preferences on the usage and layout of your dashboards and reports. If you're looking for expensive programmers to help make your choices, you're probably not considering the most effective ITSM for your company.
It is crucial to have a custom-made approach to the success of ITSM. You must be able to define your preferences to get the greatest price for your money by selecting tools you can effectively use.
3. Scalability
If you are looking for other avenues of earning money and developing your business into a larger business, you'll need the IT tool that will expand your business. It is important to consider whether your chosen ITSM can expand.
Scalability is also tied to customization, which means you can select the features you want to use inside the scope of your ITSM environment.
4. Mobile Accessibility
It's true. Since your phone is serving as a workplace tool in the present, it's essential to ensure that your ITSM comes with an app you can work with or, at a minimum, has an interface that works for mobile. Service CRM app works both on android and Ios Devices.
With a mobile device, you can effortlessly complete your work on the move or respond to tickets or inquiries, and even make your tickets.
5. Real-Time Reporting
With real-time reporting enabled in project management systems, you can customize your reports and get real-time reporting about all the work done in the organization.
Conclusion
In the post-pandemic era, IT services are becoming more complex and crucial to business success than before. Implementing IT Service Management Software our Service CRM Software is a top-quality managed service provider that allows businesses to grow and handle the unprecedented demands for business technology. It also gives organizations the competitive edge they require to be successful into 2023 and even beyond.
Frequently Asked Question
Q. 1: Does Service CRM software provide a mobile app?
Ans: Yes, Service CRM provides a mobile app that is user-friendly and works on both android and IOS devices.
Q. 2: Why choose Service CRM IT Service Management Software?
Ans: The main reason to choose Service CRM as IT Service Management software is that it is considered one of the top-quality managed service providers that allow the business to grow in an effective manner.
Call Now - +91-9105730500 for Book Free DEMO of CRM Solution.
---
---
Designed for your industry
Select a category below to learn about Wintac's industry-specific features:
---
We're Trusted by Clients Across Industry Verticals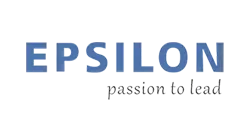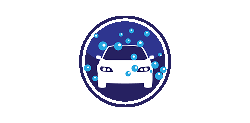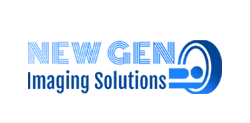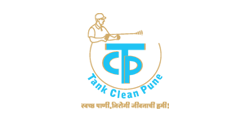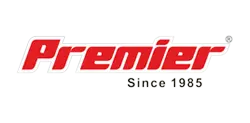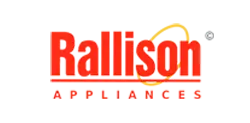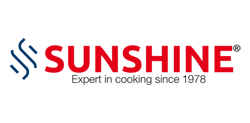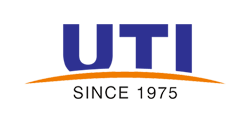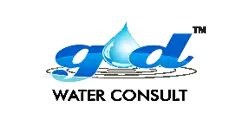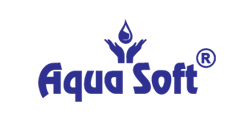 Your Solutions are Here!
Whether you're an electrician, plumber, builder, HVAC technician, locksmith, landscaper, or handyperson, gets best solution with FSM Software.
---
1
Contact us
Feel free to contact us 24*7
Ready to try Service CRM, Please fill out the form below
---
Bring your service business, at one place.