What is the impact of Field Service Management in the current era?
Every company wants to make effective use of its human resources. Best Field Service Management Software helps to optimize the skills, positioning, and availability of labor resources. And to manage them in the field. This software is a solution to companies' problems with service and maintenance.
Field Service Management Software
Field service management software provides technical and on-site services such as equipment maintenance, cleaning, repairs, moving, and delivery. With the help of this software, companies become expertise and are primarily used for better managing skills.
The level of technical expertise applied can fluctuate from using their knowledge of cleaning methods, and providing computer hardware software, to maintaining the electricity grid.
Field service maintenance CRM software is used by managers and supervisors for organizing plans such as scheduling, route planning, assignment, resource allocation, and guiding on-site field workers.
To keep the Business updated Field Service Management Software is used for employees to provide updates on productivity, task completion, technical support, timings, and sudden or unusual situations on the job.
For location tracking, to find out information about the customers, design software, technical specifications, maintenance, repairs, and their instructions Field service management software is integrated. It delivers analytics and a dashboard to managers to track ongoing tasks and information on how to achieve their goals.
Complaint Management Software
Solving consumer complaints in one place is a challenging task. With the help of Complaint Management System, it is easy to handle with a system of multichannel capabilities. This software brings all information from different channels. Then organize them in one place to reply to agents easily from one place.
Best Online Complaint Management Software works as a support system for agents. As this software streamlines view data for maximum efficiency. With the support of this software, reports, complaints, and data of employees and customers are easily recorded.
Managers manage Complaint Management Software to save time and decision-making for effective work mode. It sorts the complaints based on time due, priority, and status automatically. It is software with simple solutions, responding, receiving, and resolving. So that you get more time for other tasks.
Here are some features of Complaint Management Software:
1. Perfect timing - It creates assignment rules. Watch every ticket meet for a perfect match in your team without collision.
2. Fulfillment of commitments - By organizing service level, and customer service with efforts and contracts. They ensure commitment fulfillment on time.
3. Multiple managing qualities - With the software, you can easily manage multiple departments such as technical support, business inquiries, etc. from one account. Internal transfer of tickets without any bottlenecks.
After Sales Service Management Software
To make loyal and trustworthy relationships with customers, the company has not to be limited to the selling of products. They have to work after the sale of the product. It becomes quite unusual for available manpower to provide the best sales service in the firm effectively.
After Sales Support Management Software is designed to help companies in managing activities related to after selling the product. In this competitive world, if you skip any step of best sales servicing. It means you have lost your customers and the success of the organization. So make your step responsibly.
After Sales Service Management App is an effort to improve the after-sales service. As it is a very complex process of managing equipment, processes, and clients in the industry for a long time. This software boosts the quality, value, and extended warranty for premium servicing to customers.
Those products or equipment required in day-to-day operations or expensive such as medical equipment, wind turbine, and refrigeration equipment require flexible after-sales service. For great services, you should have to operate After Sales Service Management Software for fast action on the request.
AMC Maintenance Software
AMC refers to Annual maintenance cost or Annual maintenance contract. Best AMC Maintenance Software is designed to manage the contracts, warranties, and profitability of business with automated features. It is software that avoids free labor and out-of-warranty spare parts.
To improve the business, AMC Maintenance Software is created with automatic features to follow up, create contracts, give up remainders, and much more. This is software where you can manage all AMC contracts easily as per your needs.
AMC Management Software is very easy, low-cost, and customizable. This software is best for growing business in India. As they increase service efficiency and maintain workflow in multiple locations. This software has helped individuals and service centers to build relationships.
Best Online AMC Maintenance Software keeps on tracking customers' related views such as complaints, reviews of service registered, and tasks in a smarter way. This software has become the basis of company's personality for the reason behind the customers coming back and referring to you.
Here are some features of AMC Maintenance Software:
● Advance level security
● Easily customizable
● Easy to operate
● Simple solution SMS and email
● Multi-user
● Controlled structure.
Service Management Software
Customer satisfaction is the most important aspect of Business. Best customer service will increase brand awareness, retain loyal customer bonds, and increase brand opportunities. It is possible with Service Management Software to give customers the best of management services.
Service Industry Management Software helps in exceeding the customer's expectations by providing them fast, active, and supportive customer experience. It helps to assign the best available technician on the field to perform tasks.
Best Online Service Management Software ensures quick and satisfactory resolution to customers in one go. This is smart software that chooses agents based on their schedule, location, skill set, and availability.
With the support of Service Management Software for Small Business, you can effectively complete your job. As it has enabled real-time communication for streamlined and uniform procedures. It has eliminated various roadblocks from service team members' steps.
Here are some features of Service Management Software:
1. Accessibility - With scheduled meetings, payment alerts, and approved purchases increase the potential to give the customer your best.
2. Productivity - They enable the service team to increase productivity and asset uptime by distributing tasks in the internal system.
3. Maintenance - This software is fully set with services activities of on and off breakdown and preventive maintenance.
Conclusion
We believe in growth. Our software is designed for management and serving well. In a growing business, they are considered as Business growth engines. Get reliable solutions, support, guarantee, innovative solutions, and strategies to serve quality to customers are Field Service Management Software.
---
---
Designed for your industry
Select a category below to learn about Wintac's industry-specific features:
---
We're Trusted by Clients Across Industry Verticals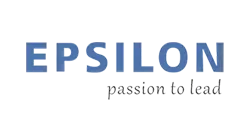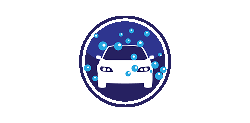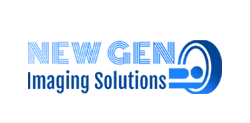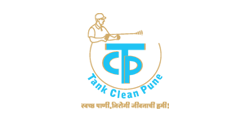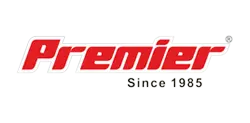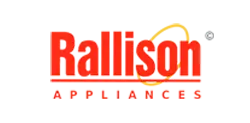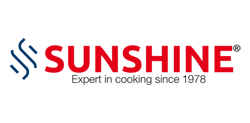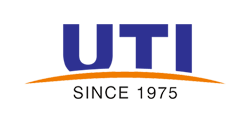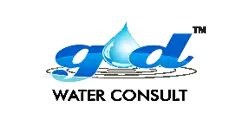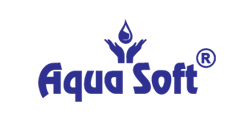 Your Solutions are Here!
Whether you're an electrician, plumber, builder, HVAC technician, locksmith, landscaper, or handyperson, gets best solution with FSM Software.
---
1
Contact us
Feel free to contact us 24*7
Ready to try Service CRM, Please fill out the form below
---
Bring your service business, at one place.