Service Management Software for the Water Purifiers Business will improve your ability to serve customers and boost sales
Every Business's backbone is customers. The success of an organization depends on how you serve clients. They require standard quality of service. The service provider must take care of the customer after the sale of the product by providing regular service and maintaining healthy communication with them.
In any Service Business, it is impossible to maintain records and service schedules of every customer manually. For this, a power tool designed to maintain all the activities of a business in one place effectively is Service management software for water purifiers.
Service management software for water purifiers helps the business to attract clients by building multiple channels and increasing profit for the water purifier business. It is a good way to make the work environment productive and provide the best experience to the clients.
AMC Management Software for RO Business
AMC stands for Annual Maintenance Contract. It is a contract between the owner of the RO business and the maintenance company in charge of the maintenance of gadgets throughout the year.
In India, its mission is to grow RO business easily, at low cost, and with customized needs through the best AMC Service Management Software. This software helps in increasing service efficiency, and workflow in RO Business to serve best to the Customer.
The AMC Management software for RO Business helps customers to provide complete and best service in multiple locations. As this software easily manages Business efficiency. They have built good Customer relationships with RO Business due to effective service.
With the AMC management Software, we do not need to worry about maintenance contracts and complaints. The software deals with exasperating situations in which customers have to manage their service requests.
Also Read Blog: Why is AMC important?
AMC Management software for RO Business is the solution to every problem. It allows us to keep track of customers and their service. Either of complaint, customization, and other needs.
● Simple and easy to use
● Complain management
● Access control mechanism
● Multi-user software
● Safety and security of data
● Technician app
● Fully customizable.
RO Management Software
In the Water purifier service business, it is important to have RO Management Software. With the help of this software, we can easily and smartly maintain customer data. We can provide service effectively and keep tracking every service, complaint, and task.
RO Management software saves time, grows business efficiency, and speeds up data to increase customer satisfaction and business revenue. This software helps the company foundation by helping the customers to get real time benefits.
In India, RO Management software is the best solution to all service problems and disturbances in service industries. With the application, it is easy to maintain customer relations. As this avoids manual work of papers, verification, etc. They improve productivity and customer experience.
RO Management software provides accurate results by keeping all the parameters of Customer AMC, Customer Service, Customer installed and machine paperwork, etc. in a perfect way.
The need for water purifier services to have the friendly application of brief data, requirements and quality standards is being efficiently solved with this software.
Here are some benefits of RO Management Software:
● Data security
● Stock management
● Employ management
● Complain status
● All types of reports such as customers.
● Service notification
● Ease customization.
Service Management Software for RO Water Purifier
Service management software for RO water purifiers hold integrated annual maintenance contracts. It involves management related to inventory and accounting. This software works as a helping hand for agents to provide effective and efficient service to the customer before and after sales.

It is challenging for agents to maintain huge data in a place. Service management Software for RO Water Purifiers is smartly featured which can easily maintain the complete details and database of customers either billing or equipment installed with the address.
Features of having Service management for RO water purifier:
● Customer management - Easily manage the customer and their details.
● Sales management - You can create flexible selling with the invoice.
● Model creation - Addition or update to inventory.
● Adjust stock - In case of More or less, you can easily adjust the stock as per the demand.
● Access to Report - AMC and Customer report for analysis and corrective measures.
Water Purifier Service Software
The service industry aims to provide its customers with the best service to retain them by taking AMC. Here, AMC refers to the annual maintenance contract in which a company costs some amount for a product for some time at fixed services.
Water Purifier Service Management Software
Empower your service plans, schedules, and technology with Water purifier service management software. It is a solution to the right operations at the right time that manages end-to-end service smoothly. You can optimize operational efficiency, revenue, and low cost and improve customer satisfaction.
Water Purifier Service Management Software gives you a priority and assigns and executes the schedules with tracking features. It is an award winning service activity solution to varying management problems.
RO System Maintenance Software
RO System maintenance software helps to organize the business in a better way and access consumer data. This system has given a platform to RO Business to make bonds with different departments. It starts from marketing to sales till customer service.
Conclusion
RO Business uses system and maintenance software to keep clients and their security at its best. So that they can buy more water purifier/RO services from us. This is a foundation of trust of the clients in quality and perfect service.
Every Business wants to increase its level of profit. In the RO Business is the same, with the service management software they can do so with the equipment sales. Instantly shortlist the best service management software for water purifier Businesses.
Work with advanced features and schedules to get more customers in the proper direction. With the complete and right data, you can boost your sales and be able to serve customers best.
Call Now - +91-9105730500 for Book Free DEMO of CRM Solution.
For more information visit: https://www.servicecrm.co.in
---
---
Designed for your industry
Select a category below to learn about Wintac's industry-specific features:
---
We're Trusted by Clients Across Industry Verticals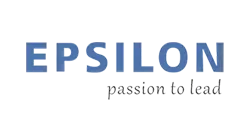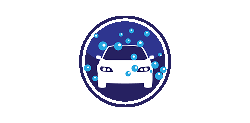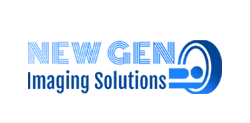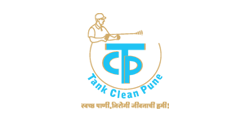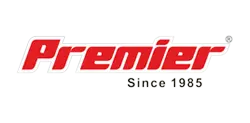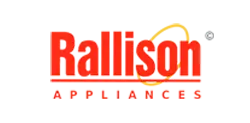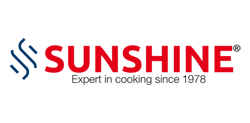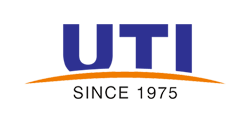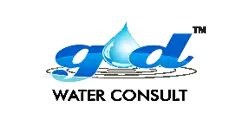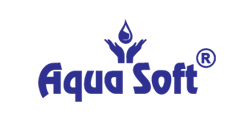 Your Solutions are Here!
Whether you're an electrician, plumber, builder, HVAC technician, locksmith, landscaper, or handyperson, gets best solution with FSM Software.
---
1
Contact us
Feel free to contact us 24*7
Ready to try Service CRM, Please fill out the form below
---
Bring your service business, at one place.