Service CRM Software: A Digital Solution For Enhancing Field Service Management in India!!
In recent years, with the blistering growth in technology, mobile phones have become a significant part of human life. Smartphones gave new expressions to the service sector with the invention of mobile apps. Service CRM, a Mobile Field Service Management software is crafted to perform a specific task to help the small or big businessmen in listing their products at an exquisite range for sale and delivering after-sale services to keep the clients happy and satisfied in order to achieve customer retention. This mobile application gives the servicemen a large-scale platform to build engagement with their customers and grow their business to establish their professionalism.
Benefits of Using Service CRM Software
CRM Field Service Management App is also easy to use and comes with useful features and conveniences that aim to make a seller-buyer relationship more intimate and transparent. Here are a few reasons to go mobile for field service automation requisites:
• The CRM Mobile app maintains field technicians connected. They can easily pioneer the connection at any point in time or for any query.
• Mobile Field Service Management software aids to build customer relationships and serve to their queries immediately.
• Mobile software retains the information safe digitally and offers the ease of obtaining the same anywhere anytime.
• The CRM Mobile App additionally help in exact time tracking and expense reporting.
Functional Features of Service CRM Software
• Real-Time Data Accessing:
Acquiring the business data in real-time offers several added benefits to the field technicians. The best one being abiding aware of the updated dispatch and status. The scheduling of the work becomes simpler too when mobile apps are there for field technicians, real-time data obtaining also ensures the flow of information in the right hierarchy as per the scheduling made in the application.
• More Organized Workflow:
Service CRM is certainly the Best Field Service Management Software and it consists of a complex system and schedule tasks in a more systematic fashion. The processes incorporate sub-processes, activities, and tasks. From decades to date such services have always needed human assistance. Adopting apps such as Software for Water Purifier for similar purposes takes away the possibilities of error. It also makes sure timely delivery of the scheduled work.
• Enhanced Productivity:
Coordination is the password for field technicians. The flow of information should enhance every single person so that there remains no knowledge-gap liaison with the technicians. Service CRM is a Free Field Service Software for Small Business that sustains advanced communication and knowledge-sharing among these professionals permits them to work in coordination resulting in improved productivity. As all the technicians involved in any given piece of work are informed on the go, the overall productivity also boosts.
• Better Customer Servicing:
It's either an enterprise or a business, the need for sufficing the customers with the best resources is given the highest preference. CRM Field Service Management App is designed to function in alignment with the business objectives to achieve the scheduled target. The simple process allows experts to work in synchronization thus ensuring better customer servicing. This also results in the smallest dissatisfaction from the client's side. The simplified workforce also means there will be minimal delay in the scheduled work delivery.
• Improved Inventory Management:
Field technicians are highly dependent on inventory management to provide field service management app results on the go. What makes CRM again the Best Field Service Management Software is it aids these employees to know the real-time stock balance that they could monitor at any point of the day. The app also reminds the technicians about the material inadequacy; thus, offering them adequate time to get the material in stock as soon as anything gets out of stock.
Summing Up
Choosing a Field Service Management App may prove to be an eloquent decision for companies, the execution of the same in the enterprise can give you some hiccups. And the concerns may range anything in between selecting the right attributes to build a measurable solution that could address all the business-related issues.
Adopting CRM's Free Field Service Software for Small Business solution could be that decision, which can take a business from nowhere to the global realm. And, where there are so many advantages accompanied by adopting an application, there is no point in lacking the opportunity.Read More
Call Now - +91-9105730500 for the Online Demo of CRM Solution.
For more information visit: https://www.servicecrm.co.in/
Related Articles -
Are you ready for making your business digitalize?
After Sales Service, Management Software changing the perspective of after-sales service!!
Advantages of Service CRM software for your business operations!!
5 Best tips for choosing best CRM software!
Is my Online Data Secured on your Cloud Server?
---
---
Designed for your industry
Select a category below to learn about Wintac's industry-specific features:
---
We're Trusted by Clients Across Industry Verticals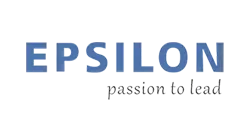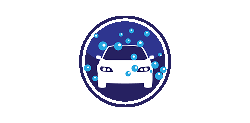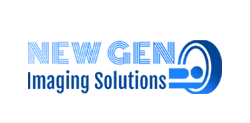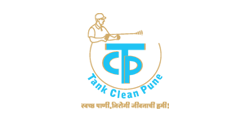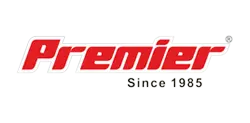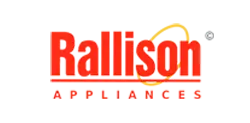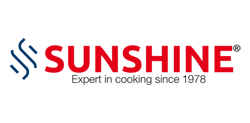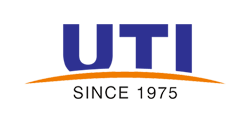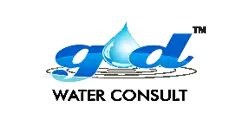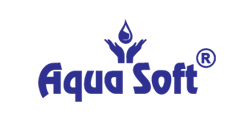 Your Solutions are Here!
Whether you're an electrician, plumber, builder, HVAC technician, locksmith, landscaper, or handyperson, gets best solution with FSM Software.
---
1
Contact us
Feel free to contact us 24*7
Ready to try Service CRM, Please fill out the form below
---
Bring your service business, at one place.