How to choose best CRM software for your air conditioning industry?
CRM Stands for Customer Relationship Management. They are designed to make a good return on investment by easily storing customer, job data, and other information in one place. As we have tons of data and without any set up we can seriously compromise customer relations and business potential.
Best CRM Software for Air Conditioning Industry
To analyze which is the best CRM for your air conditioning industry, check that tool can store the customer and work history details in a click. Easily schedule and attach the information with multiple aspects of the business in one place. Catering for the customer journey every step of the way. Service reminders, future appointments, and details on fingertip features are beneficial.
What is AC Service Software?
In this competitive era, the Air conditioning industry becomes more efficient and effective by delivering a better customer experience every time. For this, Air Conditioning service software is designed to support and grow your business at every step of the way. Whether the annual services or repair call-outs, every job is taken care of efficiently and documentation at one place.
Best AC service software will make your work easy to understand and module. This software is a complete solution to the problem of maintenance, complaints, and growth performance. It will bring customers, engineers, and the sales team together to manage everything particularly. So that you can focus on more or other jobs done and save time.
With the help of this software, the Air conditioning industry can communicate straight to engineers and send jobs with guides to improve performance and customer service. So that the industry can generate more repeat business and increase profits. This software is known as one system as they manage the job sheets, sites, engineers, customers, and much more.
People are friendly with Air conditioners. So the Air conditioning industry should advance their technical software for high field service for more accurate storage and reporting of information. AC Service Software collects all information and activities of the business for contractual and regulatory requirements.
What features you should look for in the best AC Service Software?
Every Air conditioning industry looks for the best AC service software that can help them to survive in the market for a long time with reasonable software. As it becomes challenging for the Air conditions industry to manage the orders, track the inquiry and completion orders, expense management, and bills. You can reach out for these problems with HVAC service management software.
AC Software for Field Service Management helps you to create quotes, draft estimates, and coordinate with team members. This software has done an excellent job in organizing, job scheduling, and managing processes with automatic and compressive CRM tools. With the free trial, you can become friends and save your time from the wastage of tasks that can be outsourced.
At the Early stage of Business, HVAC Service Management Software can make sense to run your business efficiently. It can quickly add demands and complex field of job assignments to technicians to avoid eros. You can easily track tools and technicians with a mobile app. It has powerful features and of easy to use interface to have a work order.
Transform your Field Service Productivity by using Service CRM
For a Business, Productivity is key to success. But monitoring and improving can be challenging for a large workforce in the field. As it will result, in low visibility in day-to-day activity and spending more time on mobile for different locations. This is why CRM software comes into the market. To increase productivity, workforce, and better customer experience.
HVAC service management software is a digital transformation that can help you to know what customers exactly want from you. It will remain your constant connection in case of technicians and customers of any type of preference. The improved inventory, customers, and field visibility will enable the establishment of preventive maintenance with equipment sensors when needed.
Also Read Blog: Field Service Management Software For Small Business In HVAC
Transforming from field service productivity by using Service CRM proves beneficial for you. As it will increase your business awareness as a whole. It helps you to solve day-to-day challenges and better-informed decisions. This software frees your team from writing up and making filling out invoices. Our software automatically performs various tasks completing appointments, aware schedules, and much more.
This results in minimizing missed and downtime in your field team. This software acts as a valuable record keeper. It involves capturing e-signatures, invoices storing, preparing audits, and ensuring detailed documents. All you need is within one place in a simple format by clicking and searching. Your field team simply focuses on the job at hand and everyday tasks.
Try Service CRM for your AC Business Today
Try a new type of Customer service for your AC business today that drives smarter data-driven processes, so that you can resolve more conversations quickly. It will increase your team members' productivity and empower them. This platform will provide the best customer experiences and save you time.
CRM service is Personalized, effortless, and efficient. It is an open platform that powers up adaptable practices and streamlined workflows that bring development and operations together. They have optimistic features with smarter options to deliver value fast. It will keep you and your technicians up-to-date and customer friendly.
Also Read Blog: Best Service Management Software in 2022
In India, CRM service software is a fast-growing solution to all kinds of Air conditioner service problems. By using this service software, customer relationship management becomes easy and reasonable for you. As it eliminates paperwork, improves productivity, and provides a great customer experience.
Air Conditioner Service Software sets up your projects quickly from IT to HR and legal. Without losing the agility to work across the organizations. This helps the users to get familiar with real-time benefits. It is a single searchable source that makes you capture the data and key information quickly.
Conclusion
Air conditioner refrigeration service software is suitable for any kind of organization small, medium, or large. This software fulfills the essential need of the service industry of having information in one easy way. With the easy setup and custom fields, you can easily trigger reminders through mail or SMS. It can easily manage your customers and organizations at multiple locations.
---
---
Designed for your industry
Select a category below to learn about Wintac's industry-specific features:
---
We're Trusted by Clients Across Industry Verticals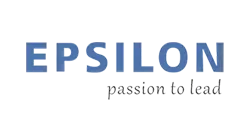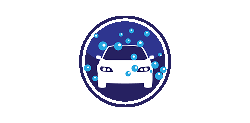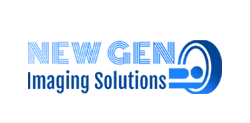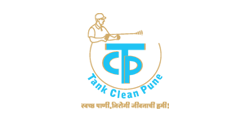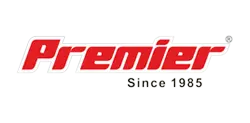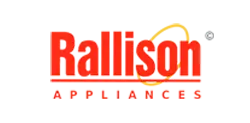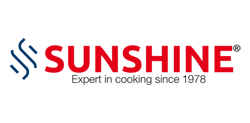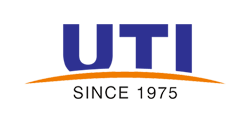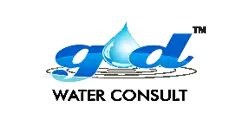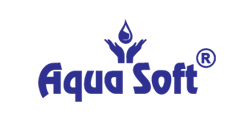 Your Solutions are Here!
Whether you're an electrician, plumber, builder, HVAC technician, locksmith, landscaper, or handyperson, gets best solution with FSM Software.
---
1
Contact us
Feel free to contact us 24*7
Ready to try Service CRM, Please fill out the form below
---
Bring your service business, at one place.