How Medical Equipment Maintenance Software Helps Hospitals?
In Hospitals, there is the significance of maintaining software. With the help of Medical equipment maintenance software, managers can schedule the plans for maintenance of medical equipment. With this ability, they are enhancing the lives of medical equipment at a reasonable cost.
Think about a situation where the wheelchairs screws are loose. A severe case is on the way. It is a risk to the patient due to sudden breakage or movement of the chair. Preventive maintenance will secure those cases and result in quality service.
Medical Equipment Service Management Software
Maintaining records and scheduling maintenance plans avoids unpredictable problems. As you are ready with Medical equipment. Every piece of equipment has some problem over time; we can easily detect it with maintenance software. By scheduling preventive maintenance events, you can easily fix them.
With Medical Equipment maintenance Software, it is easy to keep medical assets in good working condition. Consistent and timely planning of maintenance of medical equipment with the software by the manager can issue preventive maintenance tasks.
Medical Equipment Maintenance Management Software is beneficial as they help to extend the life of each valuable piece of equipment and cost. From the detailed data, Managers can easily make decisions subject to equipment maintenance or minimize costs.
Planning is an important function of a manager. They will plan the equipment repairs in those times when the medical staff takes a break or does not need the medical supplies and tasks. This is one of the ways to serve quality patients at affordable prices.
In Medical surroundings, it is necessary to track the needs and their solution in the best possible way. It is possible with Medical equipment maintenance software as they allow it to stay, top, and balance over the repair needs.
It is necessary to know the status of medical equipment every time. Medical equipment maintenance software can be accessed from anywhere at any time on any gadget so that you will always be in the range of maintenance management. This has smoothened the workflow and efficient repair routines.
Medical Equipment Service Software
To help or service a patient is the duty of a medical organization at an instant. In serious cases, when you get an urgent call from a client. You have to connect them. At that time, you need medical equipment service software to serve them best and effectively.
It becomes a tough task to keep the records, manage them, and write jobs and their details in big registers. To register and make the work more reliable Medical Equipment Service Software makes it eco-friendly and information in one place.
In Medical organizations, sudden or instant is natural. In case, when they alert a message they have to schedule the job of skilled medical leaders to schedule the job. At that time, medical equipment service software will complete your job of sending the text or guidelines to the client.
On Medical equipment software, you can view the picture of the technician to add security and avoid misleading. From starting to last software allow us to maintain the bond of transparency and loyalty between titian, service, and client.
To complete the job, every medical facility would check the service technician, their job details, and views. Medical equipment service software access job details on site.OTP from both parties with photos of the machine or spare parts they installed or repaired. Remove the paperwork and sign off the work digitally.
Medical equipment service software produces invoices in which they add the labor and service charges. Then send it to the client via mail for payment or service they particularize. After the technician straight away takes payment either in cash or digitally on spot from the client. And then get to know what the customer feels after getting the service.
Healthcare Maintenance Management System
Every Healthcare organization must keep its patients safe, healthy, and happy. Even slight issues with the system, management, and assets can put patients at serious risk and uneasiness.
A Healthcare Maintenance management system helps to resolve the issue, avoids sudden risks, etc. in an efficient manner. If you want to keep effective management in an organization to comfort, safe and healthy patients as much as possible, handle it with the system.
Small issues can change into big problems if they are not maintained, fixed, and cured under prevention. Not only this, they will charge high costs. A healthcare maintenance management system helps you to step up, schedule, report, and manage.
A healthcare maintenance management system eases maintenance teams to handle many patients and surroundings. It helps to keep updated and balanced in day-to-day tasks either from failure or malfunctions. It also helps to ensure a safe and clean environment for patients.
In healthcare facilities, it is important to store documents for the safety of patients and records for inspections. Healthcare maintenance management system assures the safety of documents and inspection is a breeze. It is before keeping all staff in the loop for daily tasks, assigned and scheduled work.
Healthcare Equipment Maintenance Management Software manages the work order management to fix issues as soon as possible. Maintaining safety standards is necessary regarding the equipment or environment for preventive maintenance. The software makes it possible to instantly and smoothly.
With the Service CRM Software, you don't need to track the other hospital needs such as funding, liability risk, machinery, and hospitals. The solution is easily provided by the system with features of reporting and analytics.
Conclusion
Healthcare facilities want to save time, and money and increase productivity. They should go with the Medical Equipment Management Software. It is very easy to use and gives solutions instantly. With this, you can maintain your work order without any training or practicing new. Submit your process and track it.
Call Now - +91-9105730500 for Book Free DEMO of CRM Solution.
For more information visit: https://www.servicecrm.co.in
---
---
Designed for your industry
Select a category below to learn about Wintac's industry-specific features:
---
We're Trusted by Clients Across Industry Verticals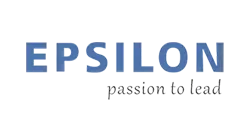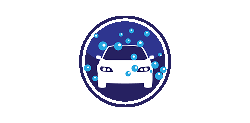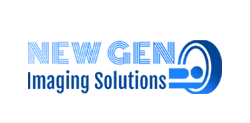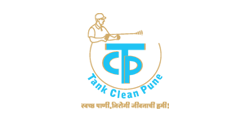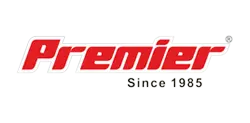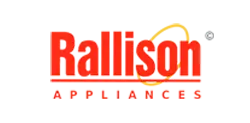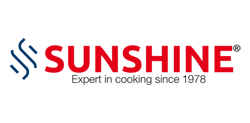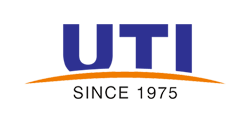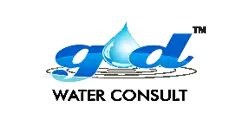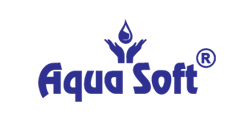 Your Solutions are Here!
Whether you're an electrician, plumber, builder, HVAC technician, locksmith, landscaper, or handyperson, gets best solution with FSM Software.
---
1
Contact us
Feel free to contact us 24*7
Ready to try Service CRM, Please fill out the form below
---
Bring your service business, at one place.